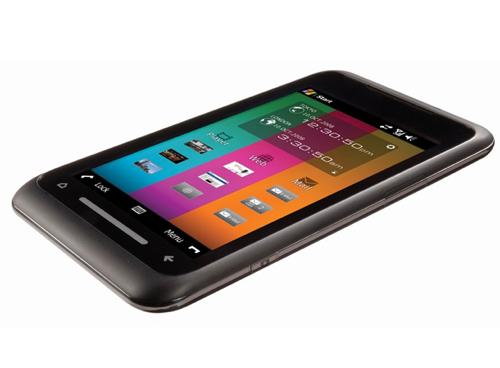 Molti di voi ricorderanno sicuramente il vecchio Toshiba TG01, si tratta di un dispositivo dalle caratteristiche piuttosto interessanti, ma dotato di un sistema operativo che non l'ha aiutato poi così tanto, Windows Mobile 6.5.
Il Toshiba TG01 è stato uno dei primi device a montare i processori Qualcomm Snapdragon da 1GHz con display da 4.1 pollici di diagonale e, come dicevamo prima, Windows Mobile. I ragazzi di XDA-Developers stanno cercando di dare una seconda vita a questo device, la soluzione è come sempre, Google Android.
Alcuni utenti stanno lavorando su una ROM basata sul sistema operativo Open Source di Google e, anche se allo stato attuale non tutto funziona correttamente, si procede molto rapidamente, queste sono le ultime modifiche:
Edit7:
The Volume and Camera Buttons are now supported.

Edit6:
Added touchscreen buttons
Added first Test Build! Extract to sd and run haret! Look to Post 2.

Edit5:
Touchscreen is working now. I had to recalculate the calibration values. Later we have to look to better calib values, maybe a calib app for users.

Edit4:
We have now a official mach id 3197. This have to be changed in the default.txt for haret.

Edit3:
So some new stuff is checked in:
– panelfile with basic support for mdp and lcdc
– sd card works
– usb works
– rpc, pcom, works

Status: the device is booting now android till the unlock screen in the GUI, but without touchscreen … 

Edit2:
Branch is in our Leo repo:
http://gitorious.org/linux-on-wince-…/linux-on-tg01
The basic stuff is now in. Is booting. I didn't find a device ID for tsunagi, so I had to create one.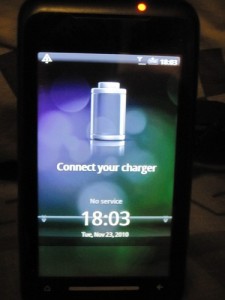 Per maggiori informazioni sullo stato di sviluppo è possibile consultare il thread ufficiale sul forum di XDA-Developers.