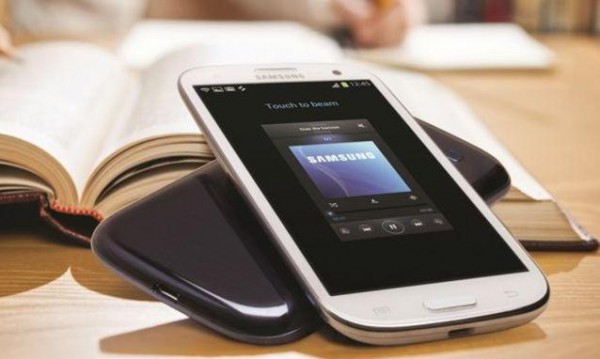 Il Samsung Galaxy S3 fa un passo in avanti importante verso Android 4.3, con il rilascio della prima ROM leaked da parte della casa produttrice.
Andiamo a scoprire, a questo punto, il link al download del firmware e la procedura ufficiale per portare a termine l'installazione:
Model: GT-I9300
Country: Germany (Vodafone)
Version: Android 4.3
Changelist: 1902166
Build date: Sat, 26 Oct 2013 12:24:03 +0000
Product Code: VFG
PDA: I9300XXUGMJ9
CSC: I9300VFGGMJ5
MODEM: I9300BUUGMJ3
Download: I9300XXUGMJ9_I9300VFGGMJ5_I9300BUUGMJ3_VFG.zip

NOTE
– This firmware will WIPE your device (Perform a backup before flashing)
– This test firmware will NOT increase your binary counter NOR void your warranty.
– This test firmware is a pre-release firmware and not official from Samsung.
– We have fully tested this firmware and this firmware works perfectly as any other official firmware.

INSTRUCTIONS
– Extract (unzip) the firmware file
– Download Odin3 v3.09 (From here or here)
– Extract Odin .ZIP file
– Open Odin3 v3.09
– Restart phone in download mode (Press and hold Home + Power + Volume down buttons)
– Connect phone and wait until you get a blue sign in Odin
– Add AP_I9300XXUGMJ9_1902166_REV00_user_low_ship.tar.md5 to AP
– Add BL_I9300XXUGMJ9_1902166_REV00_user_low_ship.tar.md5 to BL
– Add MODEM_I9300BUUGMJ3_REV02_REV04_CL1413323.tar.md5 to CP
– Add CSC_VFG_I9300VFGGMJ5_1986192_REV00_user_low_ship.tar.md5 to CSC
– Make sure re-partition is NOT ticked
– Click start button, sit back and wait a few minutes.
– If you encounter any issues with the firmware (Any FC, Bootloop etc)
– Boot into recovery mode (Home+power+vol up)
– Choose to wipe/factory reset. (THIS WILL ERASE ALL OF YOUR DATA INCLUDING YOUR INTERNAL SD CARD!)
– Then choose reboot and you should be good to go!
Insomma, l'arrivo di Android 4.3 è vicino come non mai.